IT Services | Washington, MI
Business-grade I.T. for your organization
TCom is an IT Firm that provides IT Consulting & Services to small and medium sized businesses in Eastern Oakland County and Western Macomb County. We strive to provide fast, honest, and dependable IT Service and Computer Repair to help smooth your business's day to day operations.
Located next to Washington in Rochester, we repair desktop and laptop computers, install wired and wireless networks, and perform any needed maintenance for your servers.  We can assist you in person, on site, or remotely – whatever works best for you!
Looking for the easy button?
TCom TDM offers pickup service with next day drop off to any organizations with a service contract.  Any computer brought into our Rochester, MI HQ, just 5 minutes outside Washington, before noon will get same day service.
We want your business to grow so we can grow!
TCom TDM will work to augment technologies targeted at increasing productivity and creating a strong return on investment (ROI) for Information Technologies, Information Systems, and Data Storage. Having the right tools can make all the difference – we want to make a difference in your Organization. Contact us today!
Professional Affiliations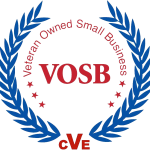 Veteran Owned
Small Business