How to Make you Facebook Profile Available to Google
My most recent post, "How to Make you LinkedIn Profile Available to Google" lead to a few people asking how to do the same thing on Facebook, and a few even asked how to remove their page from Google, so we will go over both.
Once you are logged into Facebook, Click the "Privacy Icon" in the upper right, then Select "See More Settings".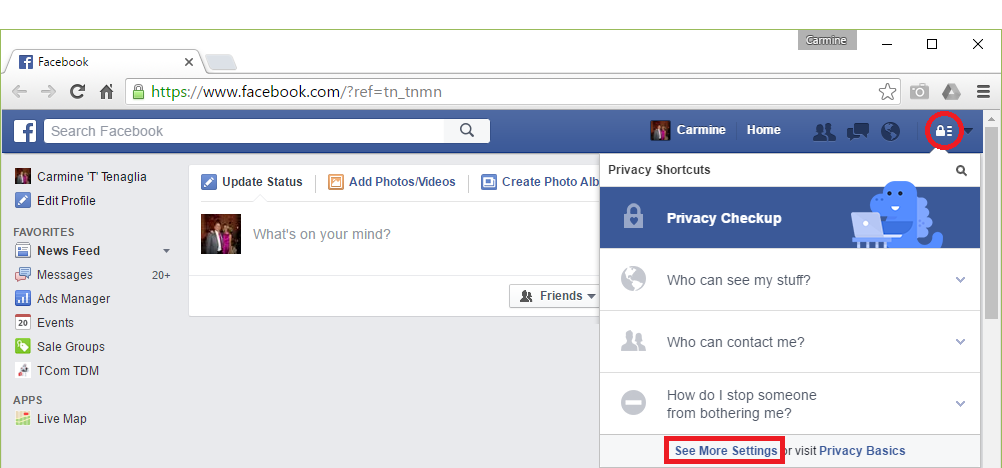 Once In the Privacy Settings and Tools, you can see if your Facebook profile is available to Google by looking at the option for "Do you want search engines outside of Facebook to link to your profile?"
If it is set to "No", Anyone Googling you will be unable to see your profile.  If it is set to "Yes", those googling you will be able to see your profile.  To change it, select "Edit".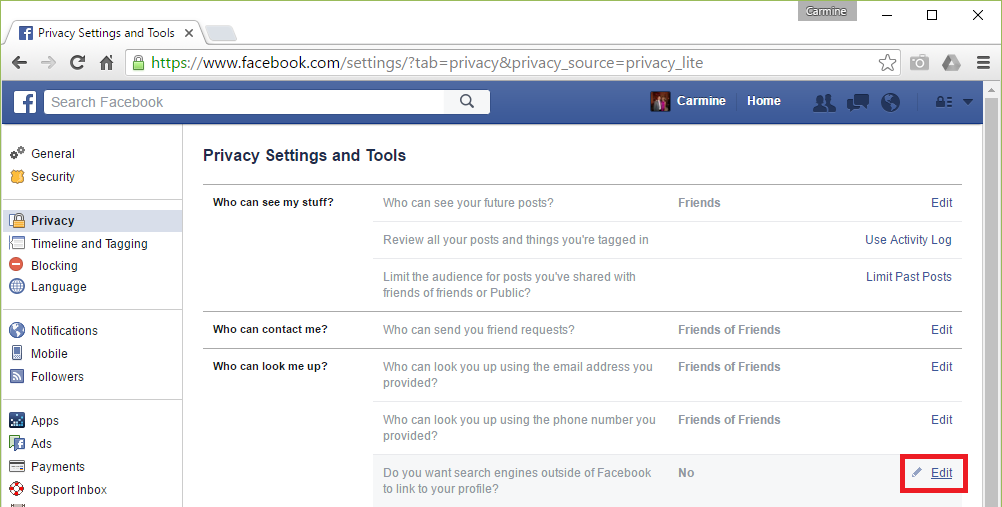 By checking the box, you enable people to find your Facebook profile from Google, if you uncheck the box, if someone Googles your name, your Facebook profile will no longer be available to Google.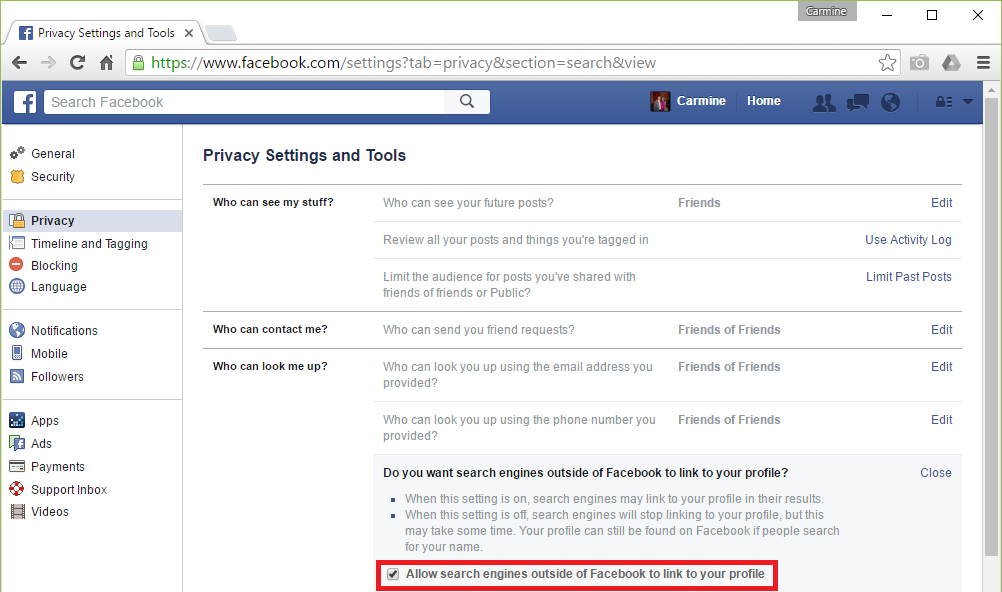 This setting may take up to 48 hours to go into effect.